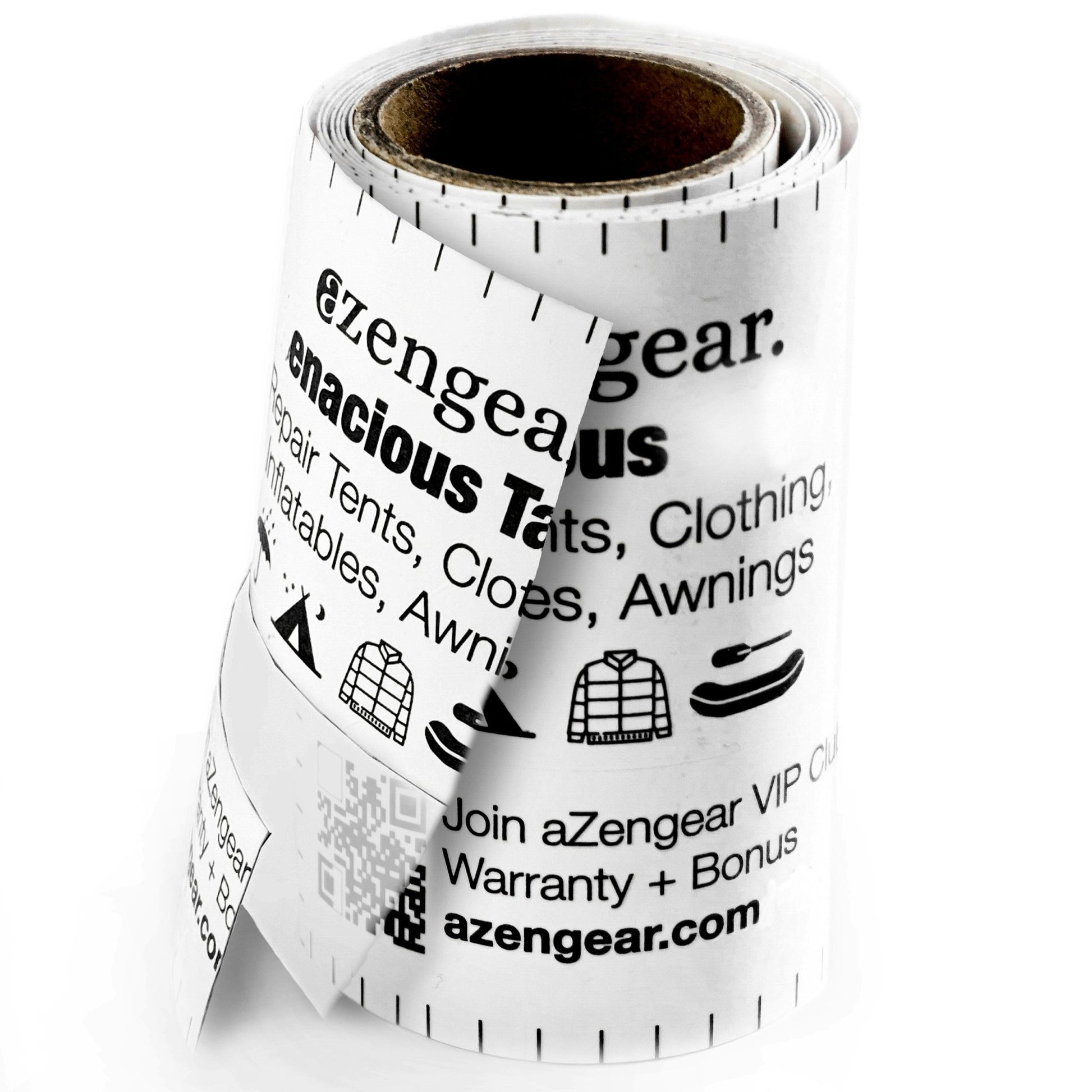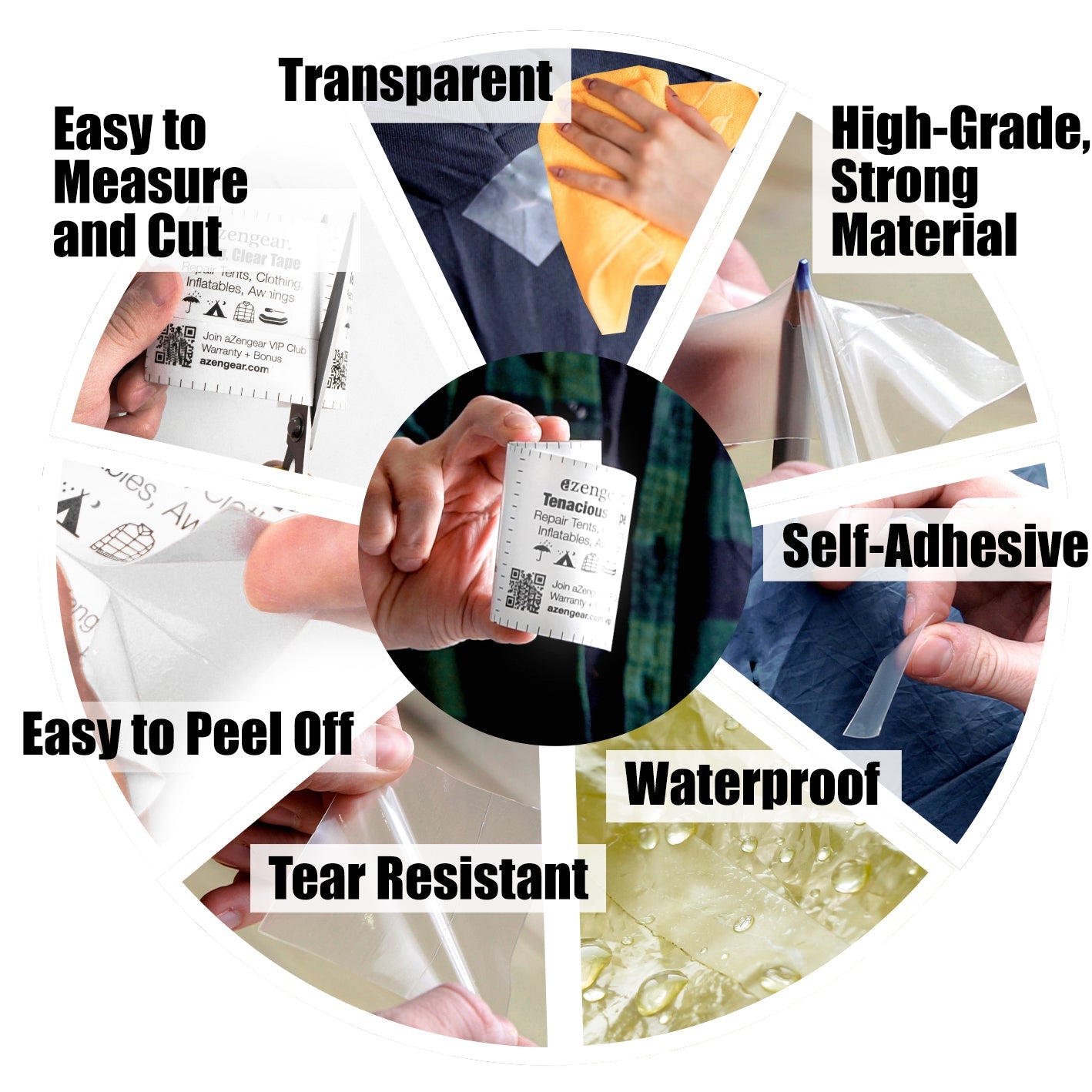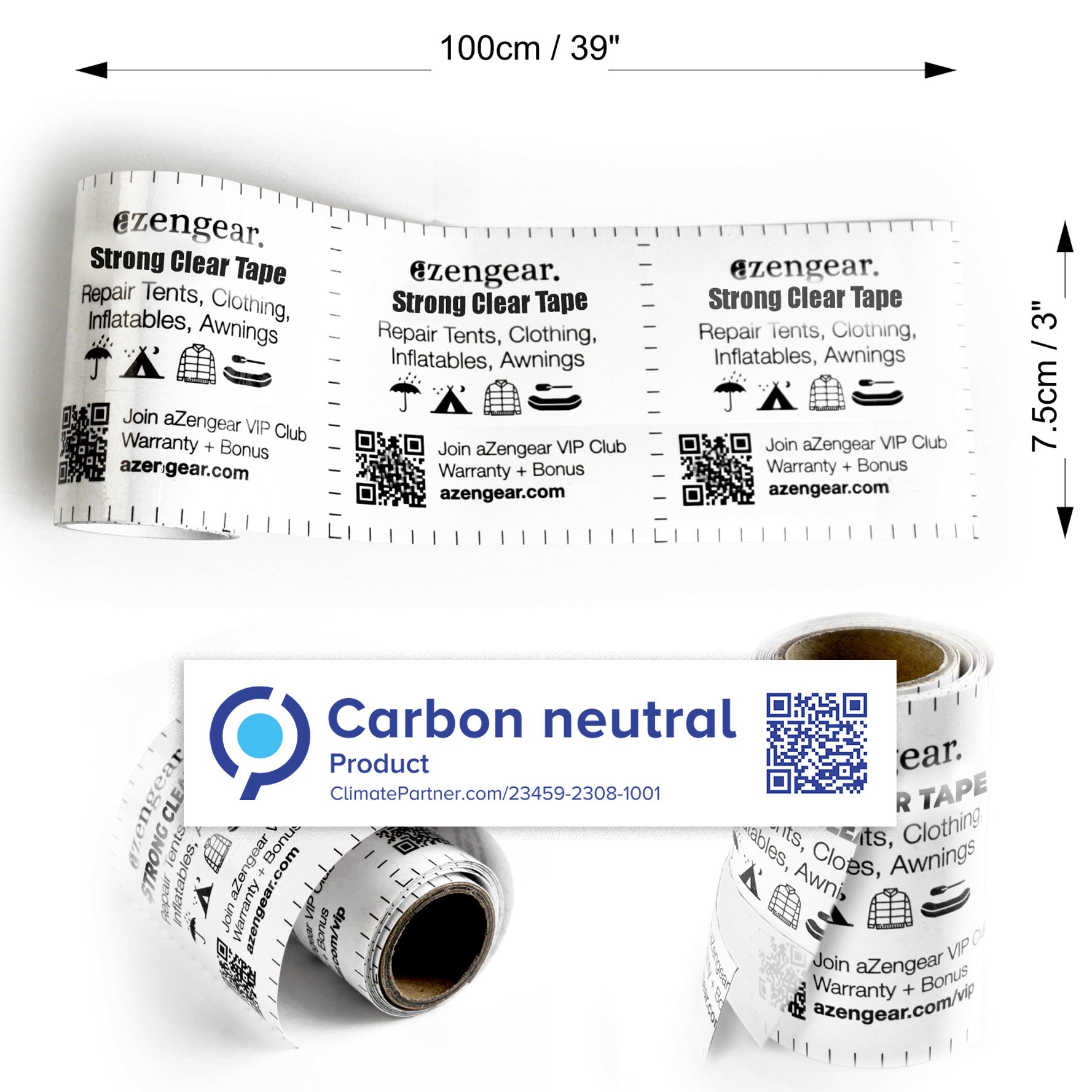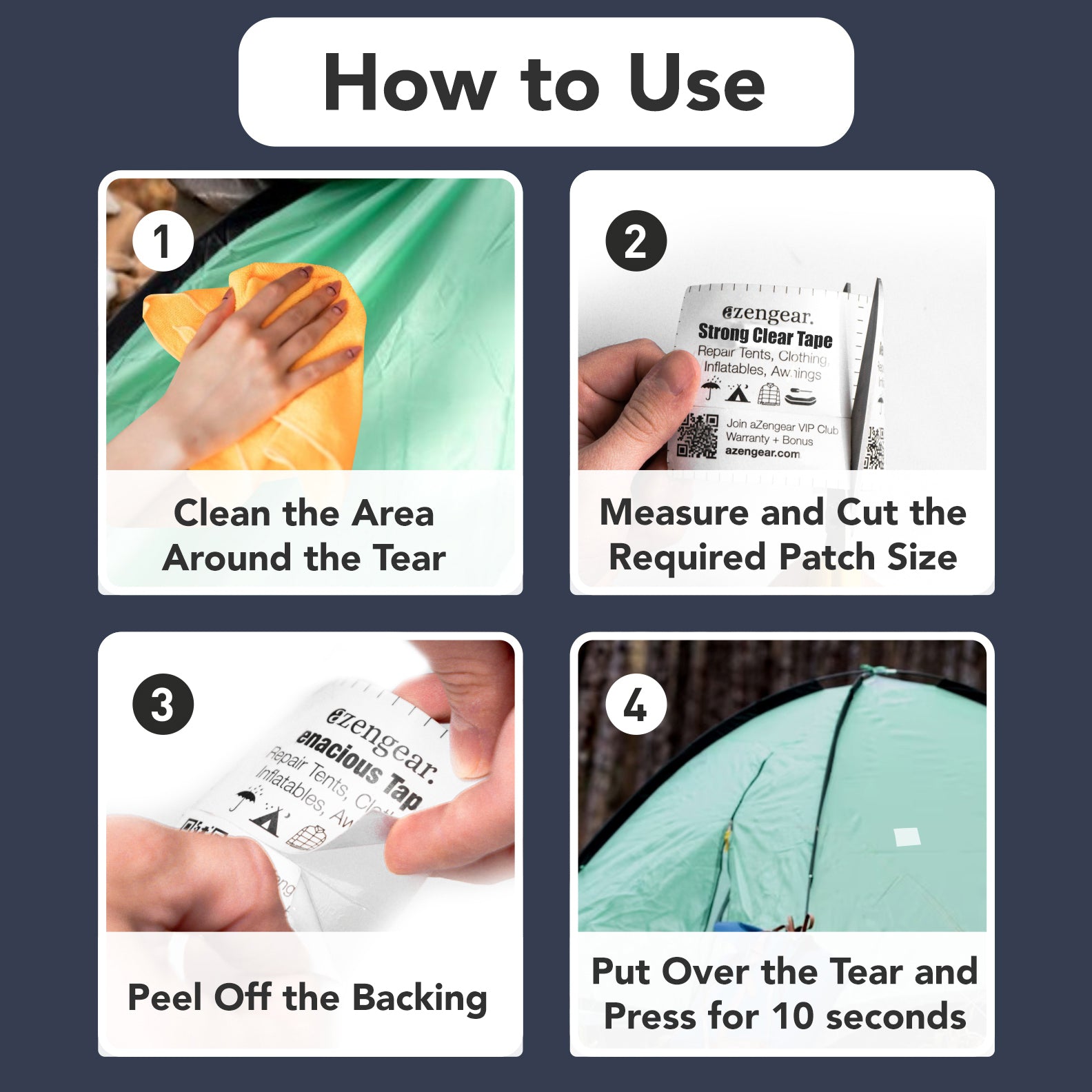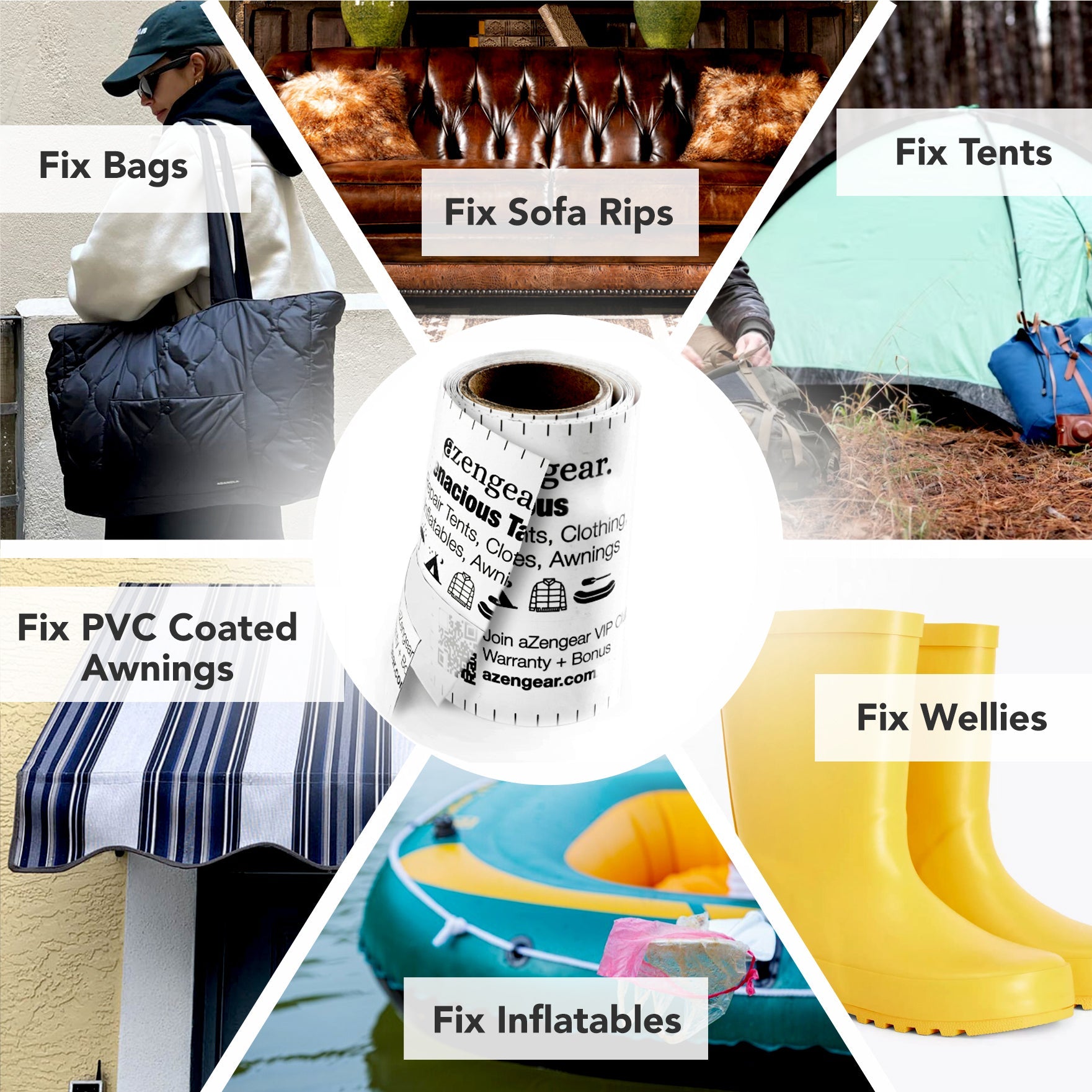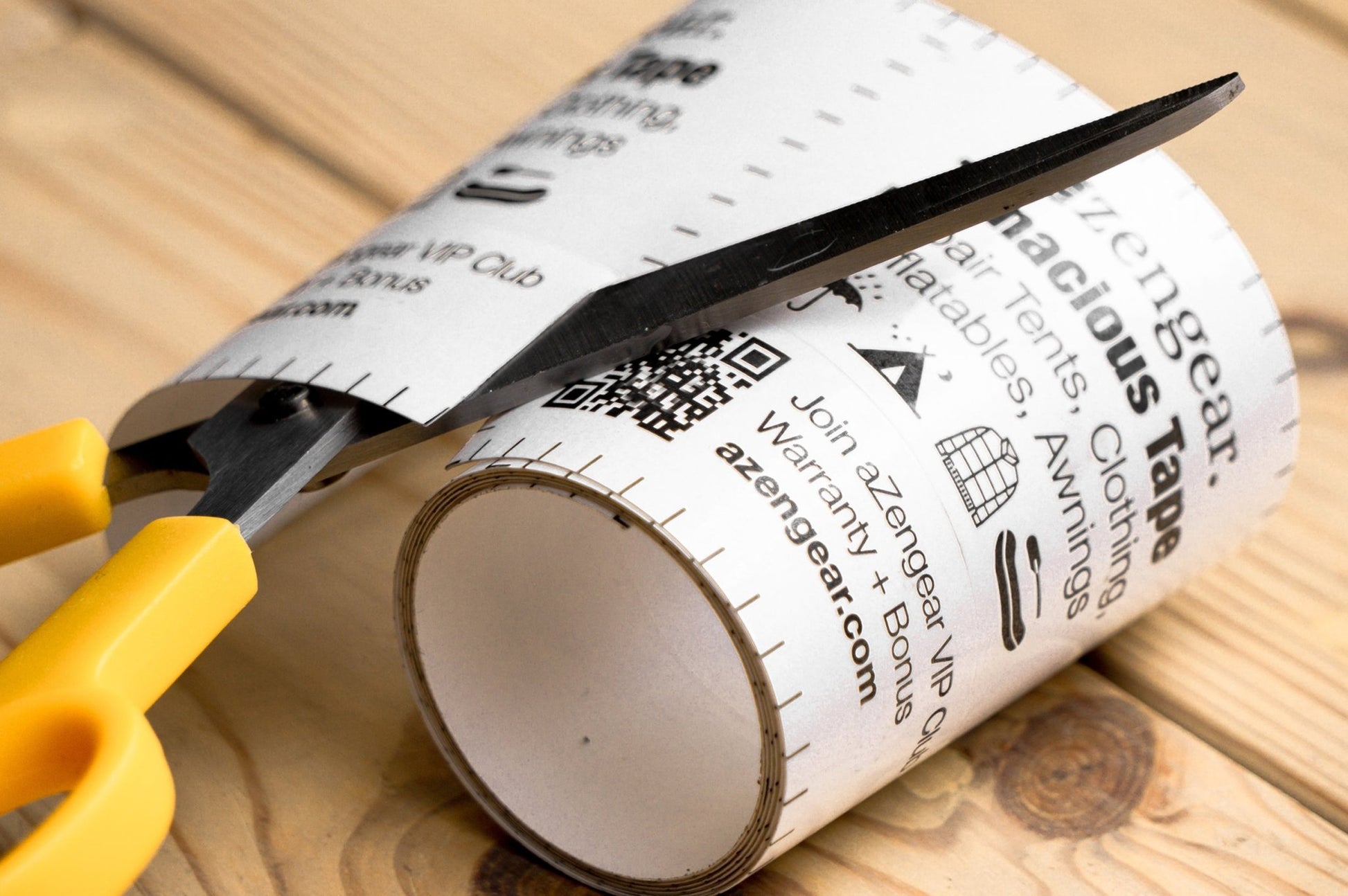 Strong Clear Tape for Tent Repair | Waterproof, Tenacious
Translation missing: en.products.product.price.regular_price
$14.00
Translation missing: en.products.product.price.sale_price
$14.00
Translation missing: en.products.product.price.regular_price
Tax included.
1 people are viewing this right now
Product Description
Shipping & Return
Introducing aZengear Strong Clear Tenacious Tape for Awnings, RV and Tent Repair, the ultimate solution to mend rips and tears with ease. When nature throws its worst at your beloved tent, don't fret! With this transparent TPU tape in your arsenal, you'll be ready to conquer any outdoor mishap.
We believe in simplicity and efficiency, which is why each kit includes a roll of our high-quality transparent tape measuring 7.5x100cm (3x39"). This generous size allows you to measure and cut the perfect repair patch for your specific needs. No more struggling with awkwardly sized patches or wasting tape on unnecessary excess.
Now, let's talk about strength. Our clear tape is not your average run-of-the-mill tape. It's a waterproof and ultra-strong adhesive marvel that's here to save the day. Crafted from resilient materials, this peel-and-stick elastic repair film

adheres flawlessly to a variety of surfaces including PVC coated fabrics, nylon, mesh, leather, vinyl, rubber, and plastic. Whether it's your tent, sleeping bag, awning, sofa, bag, shoe, rug, or even a wellington boot

, this tape has got you covered.
But wait, there's more! Our tape is not limited to outdoor gear alone. Its multi-purpose and heavy-duty nature make it the go-to solution for repairing a wide range of items. From clothing and down jackets to inflatable swimming pools, air beds, kayaks, boats, gazebos, and even umbrellas, this tape is the ultimate problem-solver. It's like having a portable repair shop in your pocket!
Using our tape is a breeze. Simply clean the area around the rip or tear, ensuring it's free from dirt and debris. Measure and cut the required patch size from the clear tape, making sure you have enough to cover the damaged area. Then, peel off the tape from the backing and carefully stick it to the rip, pressing firmly around the edges to ensure a secure bond. And voila! Your repair is complete, without the need for sewing or ironing. It's quick, easy, and hassle-free.
At aZengear, we take pride in providing a superior product and service. We don't cut corners when it comes to delivering the highest quality tape to our customers, and we certainly won't cut corners in ensuring you receive top-notch service.
So, equip yourself with our Strong Clear Tape for Tent Repair and face any outdoor challenge with confidence. Because when it comes to repairs, transparency is key.

See This Product In Action
Down Jacket Repair Patches | Pre-Cut, Self-Adhesive, Soft, Waterproof, Tear-Resistant